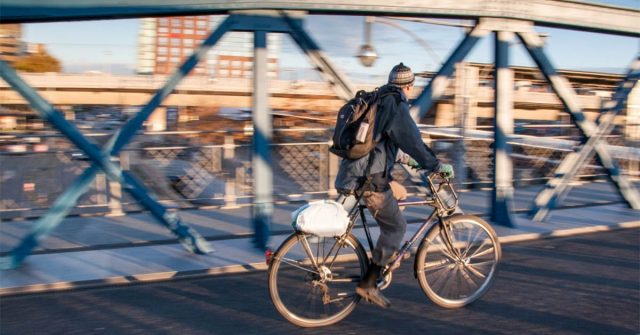 When a man locked himself out of his car while shopping, a kind teenager let him borrow his phone and then rode his bike to pickup the man's key from his home.
Clarence Stephens, from Nicholasville, Kentucky, went shopping, and as he returned to his car, he realized that he had locked his cell phone and keys inside. Frustrated and unsure how he would get home, he kicked his tire, and a teenager passing by saw.
"Leaving a store, I returned to my car only to find that I'd locked my keys and cell phone inside," Clarence shared with Reader's Digest. "A teenager riding his bike saw me kick a tire and say a few choice words. "What's wrong?" he asked."
Clarence explained that his keys were locked in his car, and that while his spare key was at home, his wife would not be able to bring it to him as this was their only car.
The young man handed Clarence his own cell phone and told him to call his wife; that he would ride his bike to his house and pickup the spare key for him.
"I explained my situation; "But even if I could call my wife," I said, "she can't bring me her car key, since this is our only car."
He handed me his cell phone.
"Call your wife and tell her I'm coming to get her key."
"That's seven miles round trip."
"Don't worry about it."'
After an hour of biking seven miles, the young man returned with his spare key. Clarence tried to pay him for really helping him during a time of need, but the kind young man refused to take any money, and just smiled.
"An hour later, he returned with the key. I offered him some money, but he refused. "Let's just say I needed the exercise," he said. Then, like a cowboy in the movies, he rode off into the sunset."'
Many hearts online have appreciated the young man's kindness.
"This boy only wants to help, do a good deed. Bless you for having a good heart," wrote Mary B.
"Goodness lives in the world in such small acts of kindness and care," commented Karin G.
"Give credit to this young man, not his parents. However his parents raised him, he chose to be the person he is today. It diminishes his self worth to give his parents the credit," commented Maggie C.
"God, bless that young man openly and abundantly, for doing the right thing for the right reason," shared Scott D.
You are Loved.
View this post on Instagram
Related Compassion:
3 Teenagers Pull Over And Help Homeless Man, Hasn't Been Covered By Media. Let's Thank Them
Dear Teenage Boy At The Skatepark:' Mom Thanks Kind Teenager Who Helped Her 6-Yr-Old Daughter
Kind Teens Picked Up An Elderly Man Who Fell, And Then Walked Him Back Home