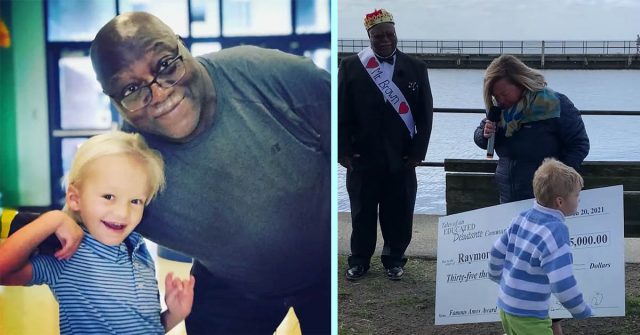 After a kind school custodian helped a mom's autistic son go from being friendless to being popular, she raised more than $35,000 for him.
Raymond Brown has been the custodian at White Oak Elementary School in Edenton, North Carolina for more than 15 years. He is a warmhearted person who always makes time for any child that wants to talk with him.
"I've witnessed the way Mr. Brown speaks to visitors and teachers. The way he's never in a hurry or too busy to talk to the children," shared Adrian Wood, a mother whose children have attended White oak Elementary. "The way he's willing to clean up bathroom accidents, or help me post stuff, or set up for PTA events."
One of Adrian's children, Amos, has autism and was nonverbal, but Mr. Brown's warmheartedness inspired her child to speak with him. He would often say hello to Amos, and would call him 'Famous Amos' around the other children.
"Sending three typical kids to school; you're sad, but you're excited for them," Adrian said. "Sending Amos to school was such a different path. He was three when he started school. He was in diapers and he didn't speak. But after Mr. Brown started saying 'hello' to him and calling him 'Famous Amos,' Amos started saying, 'Hey Brown," when he saw him. He wasn't even saying 'Daddy' at that point, so it was really something."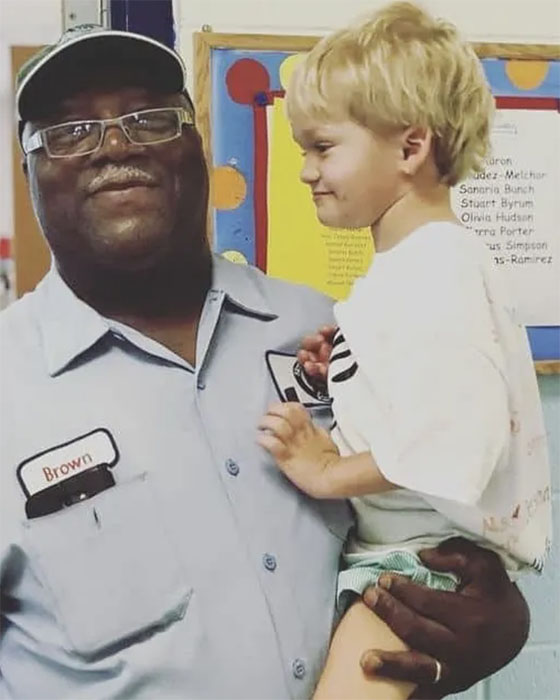 All of the children loved Mr. Brown, so when he gave special attention to little Amos, the other children also wanted to be friends with him.
"You have this man that everybody loves suddenly paying attention to this little boy. Amos is a hard friend to have. He takes a lot more than he gives and that's tough for children. But those kids saw that he was popular and loved and they started fighting over who would get to hold Amos' hand on the way to the classroom. It meant so much to me for him to be so favored by the other children at school, and Mr. Brown had a big hand in that."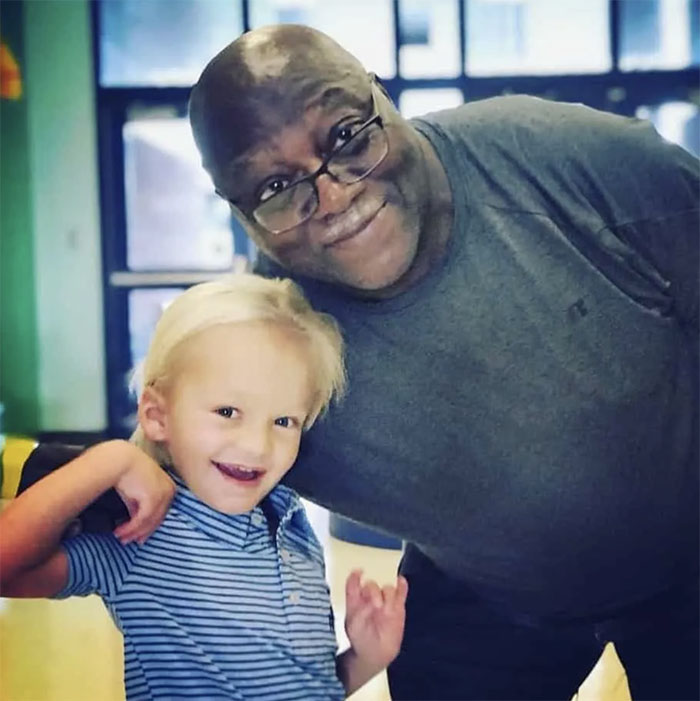 Mr. Brown was nominated for the North Carolina Schools Heroes contest, and when another nominee won the title and $10,000 prize, Adrian decided that she wanted to setup her own fundraiser and award ceremony for him. She wrote a post online and shared her story about how Mr. Brown had helped her son Amos, and kind hearts from around the community donated more than $35,000 to support the beloved and kindhearted custodian.
They held a 'Famous Amos' award day, and many people from the community shared how much they have appreciated Mr. Brown's kind deeds over the years.
The principal of White Oak Elementary, Michelle Newsome, shared how lucky they are to have him at their school.
"He's just a gem and we are so lucky to have him here," she said. "There isn't a child in this building that doesn't know who Mr. Brown is and that Mr. Brown cares for them and loves them."
A local police officer also shared how much he's appreciated Mr. Brown's kindness towards him over the years.
"You know Mr. Brown, I can say this," he said. "Meeting you, almost three years ago, you remind me of my grandfather. I can tell you that my grandfather was a preaching man, and all of the inspiration and the conversations we had, and seeing you at the football games and coming to sit down and just talking to you, I really appreciate you being a pillar for this community. There should be several Mr. Browns throughout this community, and I appreciate you. The only thing I can really say to reiterate this is… well done, old faithful sir, I appreciate you and I really really love you brother."
As Adrian shared how Mr. Brown had helped her son Amos, tears filled his eyes.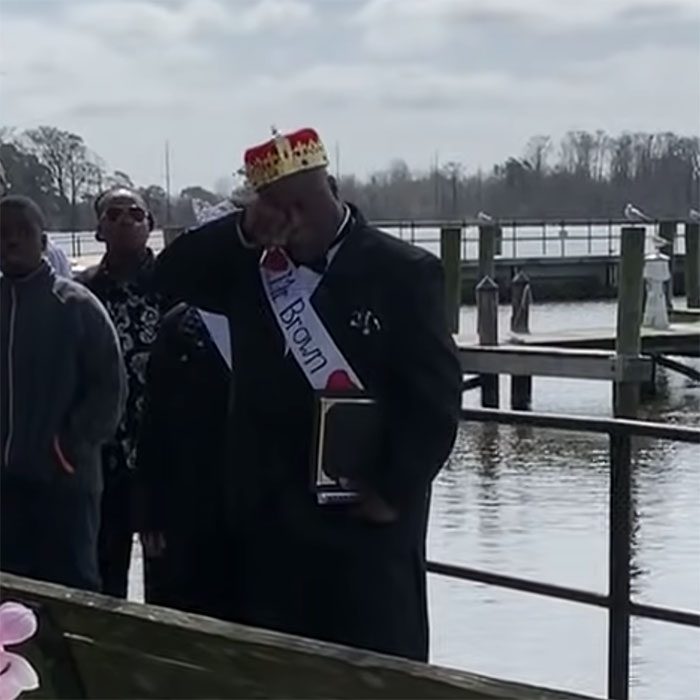 Amos then walked up and presented Mr. Brown with a $35,000 award.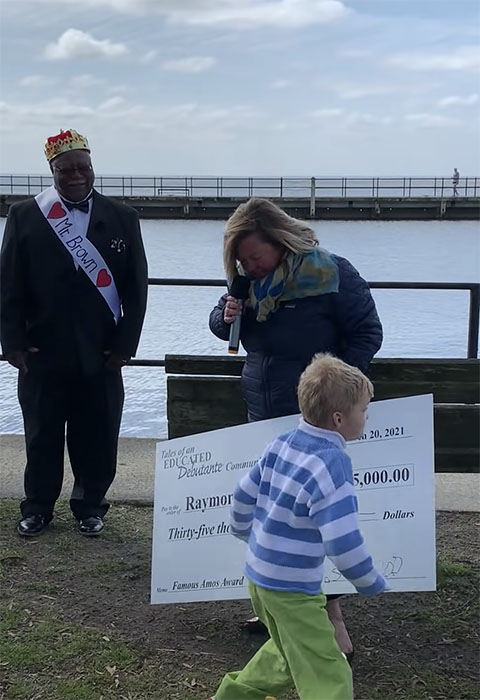 "I was very surprised," said Mr. Brown. "To see all those people shouting and hollering 'Mr. Brown, congratulations,' it was beautiful… it's hard to explain…"
Watch This Heartwarming Video Of Mr. Brown Receiving His Well Deserved Award:
You are Loved.
Subscribe for free to Understanding Compassion on YouTube and help us make the world a kinder place.
Related Compassion:
School And Parents Surprise Hardworking Janitor With New Truck After Learning He Walks Miles To Work
Kind Students Bought Truck For Gentle Moving Older Janitor Who Walked To Work Each Day
School Football Team Honors Beloved Janitor With Championship Ring