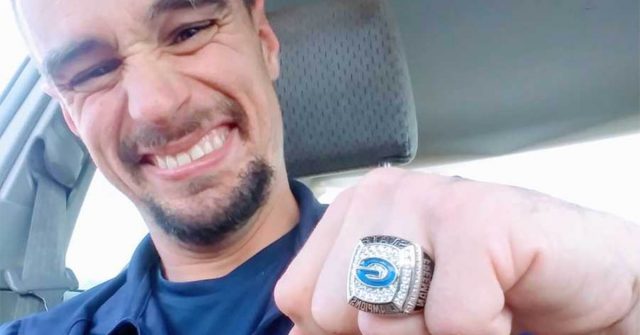 Greenwood High School's football team, the Bulldogs, decided to honor their hardworking janitor with one of the team's championship rings because he is "part of the team."
Jamie Freeman is the janitor for Greenwood high school, which happens to have one of the nation's best high school football teams. Jamie was born with Cerebral Palsy, but he doesn't let it slow him down from giving his all for the students. In fact, Jamie doesn't just live with CP, he thrives with it.
"I was born with Cerebral Palsy," Jamie shared. "CP affects different people in different ways. For some, it can affect one area of the body severely, but not other areas. For example, maybe your speech is fine, but you're completely unable to walk. For me however, all areas are affected, at least to some degree."




Jamie said that when he enters a room, many students see a "handicapped man limp into the room with garbled speech." Yet he is a very hard worker; a skill he has developed, and his gigantic smile and winning attitude is always present for everyone to see.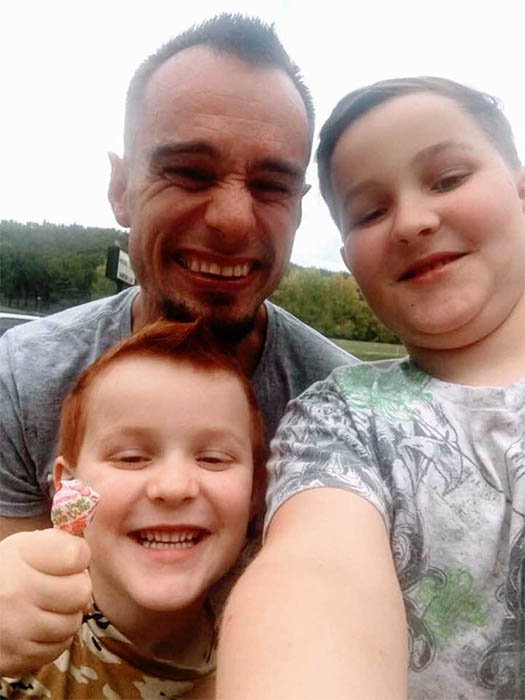 "Because things are the way that they are, I fully embrace it," Jamie said.
"He means a ton," said Greenwood head coach Chris Young. "Not just the job he does on a regular basis, keeping our facility clean, but he is a great example, not only to our players, but [to] our coaches. You will never see Jamie sitting down, you'll never see Jamie not smiling… so we love our kids to be around him because we think it makes them better people."
Jamie loves helping Greenwood's students and their football team, the Bulldogs, and after the team went 14-0 during the season, they gave a state championship ring to one of their most important members: Jamie.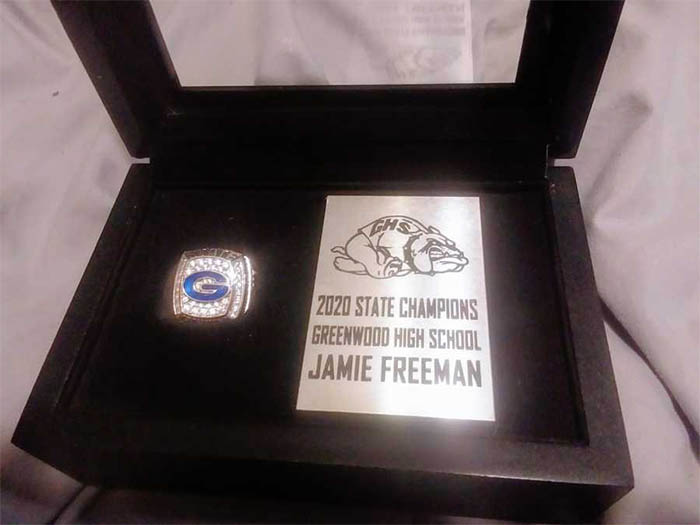 The players asked Jamie to come to their team ceremony, saying that they wanted to gift him a hat, but to his surprise, they gave him a championship ring.
"In the grace of God, I had gained their respect for working hard, despite my disability. So, unbeknownst to me, when championship rings were ordered, the boys made sure they did what they had to do in order for me to receive a ring, too! I had been told to be at the ring ceremony because the boys wanted to give me a hat, but when they called my name and I went to receive my gift, there was a ring with my name on it underneath. Their kindness and generosity was overwhelming," Jamie said.
Jamie was proud and deeply appreciated the gesture from the team and from the coaches. He shared a picture online with his new championship ring.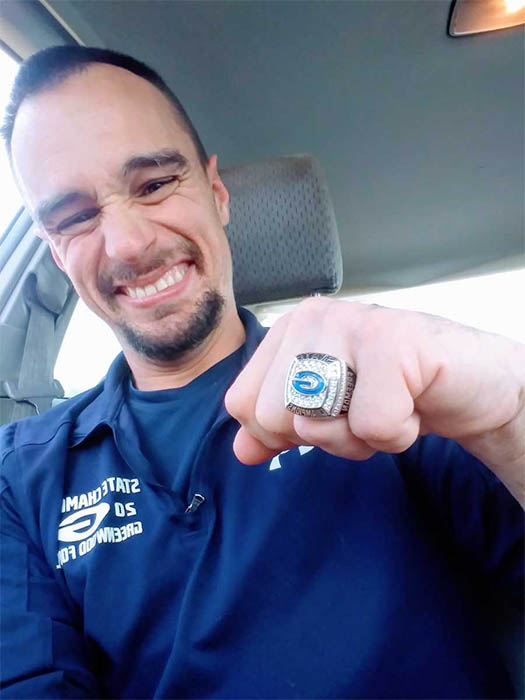 "I'm not a player or a coach," Jamie wrote in a post online, "yet greatly enjoy serving the Greenwood football program as their janitor. I was humbled today as they shared their state championship with me by gifting me with a ring. What fun it is to be a Greenwood Bulldog!"
"There aren't a lot of high school boys that would think that way, but these boys do," he said.
"In the end, my takeaway has been that a positive work ethic can reach farther than one could ever dream. When we seek to do our work, whatever it may be, with a heart of joy and love for Christ and His Gospel, even scrubbing toilets can lead to having an impact that touches the entire nation. No work is meaningless. No job is mundane. When done with the right heart, all the work of your hands has profound and significant purpose!"
You are Loved.
Related Stories:
School And Parents Surprise Hardworking Janitor With New Truck After Learning He Walks Miles To Work
Kind NFL Player Donates More Than 170 Down Payments On New Homes For Struggling Single Mothers
600 Kind Men Volunteered As 'Stand-In-Dads' For Children At Breakfast-With-Dads School Event
NFL 49ers Player Richard Sherman Pays Off Over $27,000 To Clear A School's Cafeteria Debt
He Left His $37 Million NFL Contract To Make A Farm For The Hungry
View this post on Instagram
Subscribe for free to Understanding Compassion on YouTube and help us make the world a kinder place.