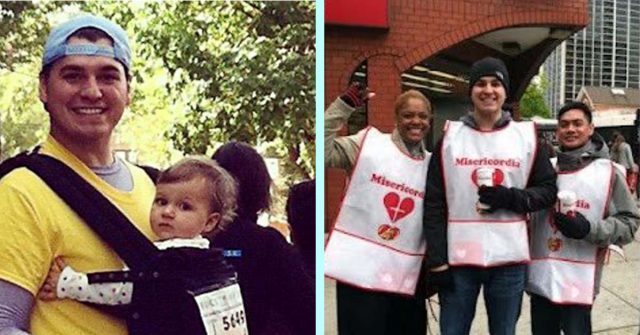 A kind young father from Chicago spent a year doing a random act of kindness each day for a year in order to set a good example for his daughter.
Ryan Garcia made a heartwarming new year's resolution: to show kindness to a stranger, friend or family member each and every day of the year. Ryan is a new father, and as his daughter has become more aware of her surroundings, he's wanted her to see and experience the beauty of kindness.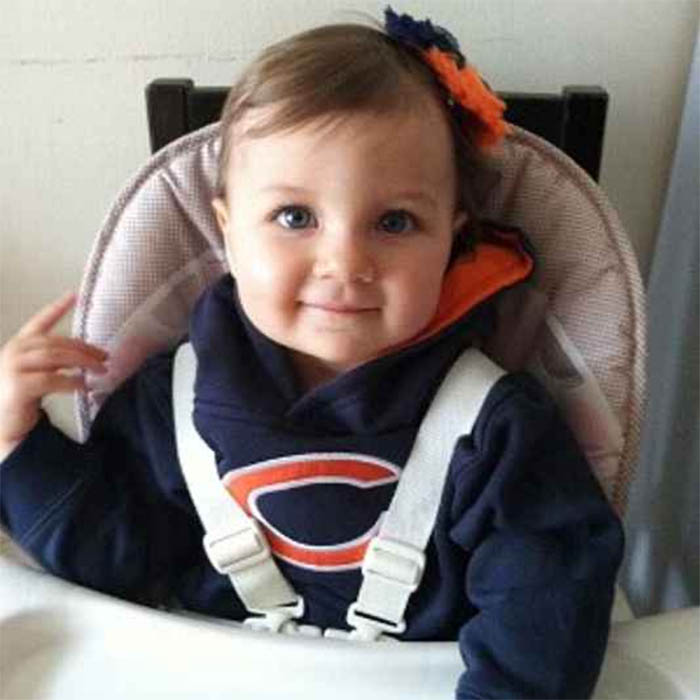 "My daughter is 3 months old. She is starting to become more and more aware of her surroundings every single day," Ryan shared.
"I want her to appreciate what she has and strive to give back to those around her. There are a ton of people out there who have worries both big and small. I know I can't solve every problem for every person, but I am going to try to do my part."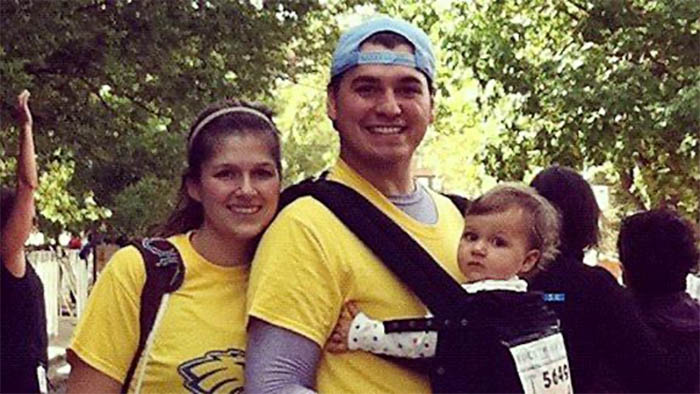 "I wanted my resolution to make a positive impact in her life and to make the world more positive around her."
Each day Ryan made an effort to do something new to help someone. On Day 10 he gave out compliments to strangers. On Day 17 he cheered people up with free hugs. On Day 103 he gave gas money to a stranger. On Day 139 he paid the toll for a stranger behind him.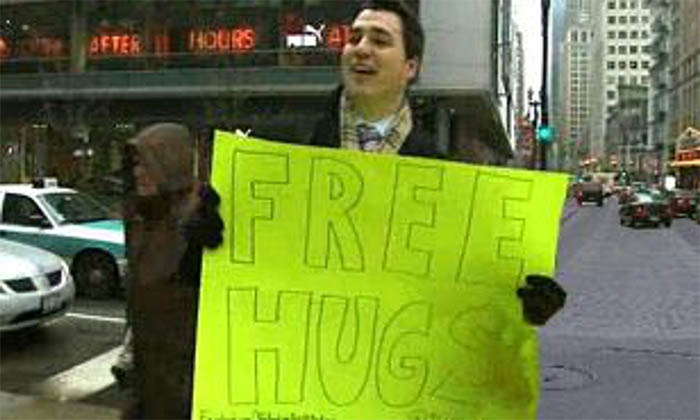 He treated a local veteran by taking him to a basketball game, and he wrote a supportive letter to another veteran who was stationed abroad. On Day 225 Ryan rode his bike to raise money for a World Bicycle Relief charity. On Day 197, he joined a Project Hood walk to raise awareness about gun violence. On Day 208, he helped build a playground at a Humboldt Park school.
Ryan shared some of his experiences online, and readers asked and reached out to help donate to his cause.
"Myrna reached out to me and said she wanted to donate to the cause. She gave me 20 heavy-duty winter blankets and a bunch of food and asked if I could pass it out to homeless people in honor of her mother. Someone who worked for the Chicago Bulls saw that post and reached out, giving me tickets to give to her for a Bulls-76ers playoff game. Instead of bringing a friend she brought a former coworker's son with autism who had never been to a Bulls game before, but was a giant fan. It was like a huge pay-it-forward situation."
Ryan made sure to include his wife in his acts of kindness; cooking her breakfast and he even named a Star for her.
Even though Ryan accomplished so much over the course of the year, he spent no more than $1000 doing everything, and shared how it doesn't take much time, money or effort to be kind.
"I haven't taken a lot of time out of my normal day [to do the random acts of kindness]," he said. "I wanna show people, 'Hey, I have a full-time job, I have a family, I have things I want to do outside of work but it's still kind of easy to do this kind of stuff throughout the course of your day.'"
Ryan also adopted an emperor penguin, shoveled snowy walkways for elderly neighbors, played with lonely dogs and cats at the animal shelter, brought meals to strangers and the homeless, donated blood for the first time and became a penpal to a sick child.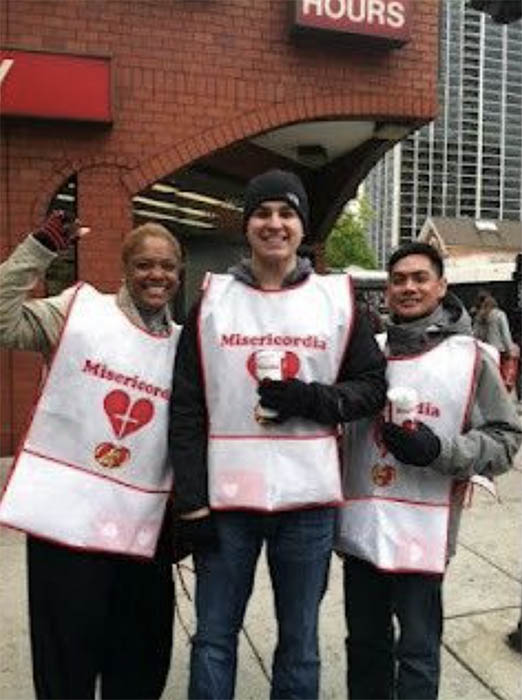 After completing his year of kindness, Ryan has learned so much and plans to continue doing regular acts of kindness for strangers. He's learned that it doesn't take much time out of a day, feels wonderful and has enriched his life.
"I notice things more now, things that can be done," he said. "It's changed the way I look at life. It's not that hard to be kind."
You are Loved.
Post by @understanding_compassion

View on Threads
Subscribe for free to Understanding Compassion on YouTube and help us make the world a kinder place.
Related Compassion:
This Man Did 5000 Pounds Of Free Laundry For Homeless Families
Two Kind Friends Walked From Mexico To Canada And Picked Up Every Piece Of Litter Along Their Way
80 Kind Classmates Shaved Their Heads In Support Of A 9-Yr-Old Girl With Cancer's Return To School